Highlights
This page presents highlights of major expeditions organized in the past.
2016 – Petr's Group
"At the end of February 2016 our group of eight men from Brno and Prague, mostly around forty, set off to Tanzania and Kenya to conquer several peaks, including the highest point in Africa - Kilimanjaro. This trip was a birthday present that I gave to myself as I turned 70. A half a year in advance I contacted a Tanzanian guide, Bakari Mwanyika, by email, who surprised me pleasantly with his web pages in the Czech language, and later with good organization of transfers, porters, accommodations, as well as good food.
We started our expedition accompanied by an armed ranger in the Arusha National Park with a three-day acclimatization ascent to Mount Meru (4 565 m). Then a climb of Kilimanjaro followed. We chose the five-day Marangu Route that starts at a gate of the same name at an altitude of 1 700 m. Early morning on the fourth day our whole group succeeded in climbing the highest summit - Uhuru Peak 5 895 m. On the same day we made the endless descent back to Kibo Hut (4 720 m), and after a short break to Horombo Hut (3 700 m), i.e. 24 km in total and an elevation difference of 1.2 km climbing up, and 2.2 km going down. The following day it was the last 18 km through Mandara Hut back to the Marangu entrance gate, where the guides prepared for us a simple ceremony during which we were given diplomas and the traditional "Jambo bwana" song was performed.
The following day we made an extremely long transfer of 520 km from Moshi through Nairobi to Naro Moru at the foot of Mount Kenya. The following morning I was feeling weak due to a cold, so instead of going with the others for a three-day climb to Point Lenana (4 995 m), I stayed together with one of the other group members in a hostel. We made a trip to the Equator in Nanyuki, visited Thomson´s Waterfalls in Nyahururu and Lake Naivasha, the second largest in Kenya, where we had a romantic boat ride amongst hippos and birds. Our successful expedition was concluded by a day-long visit of Istanbul on the way back."
Petr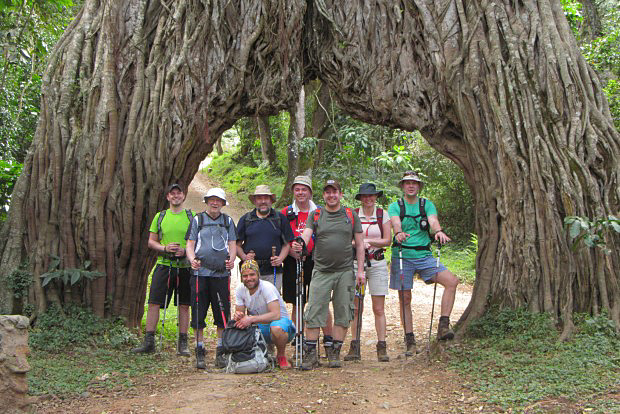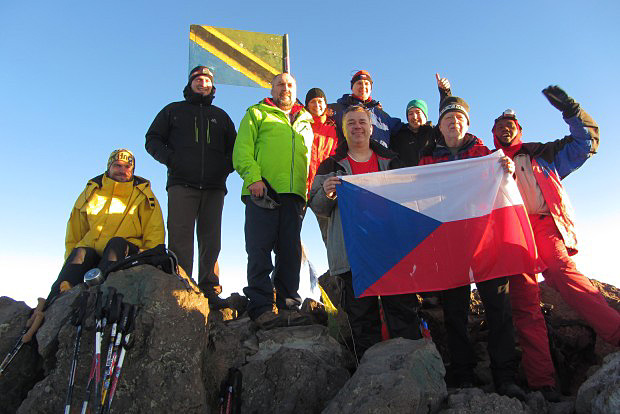 2016 – Bakari in Europe
"This year a group of my clients helped me to make a trip to Europe. I received an official invitation, and when I arrived in Prague it turned out that they prepared for me a very busy and interesting program. Apart from Prague, I visited for instance Brno, Vienna, Lednice, České Budějovice, Český Krumlov, and Dresden. The busy program included trips in the countryside, cycling, rock climbing, visiting museums, weight-lifting in a gym, a boat trip and watching ballet. Without their generous help I would have never had such an experience. Thanks to them I managed to make my dream come true."
Bakari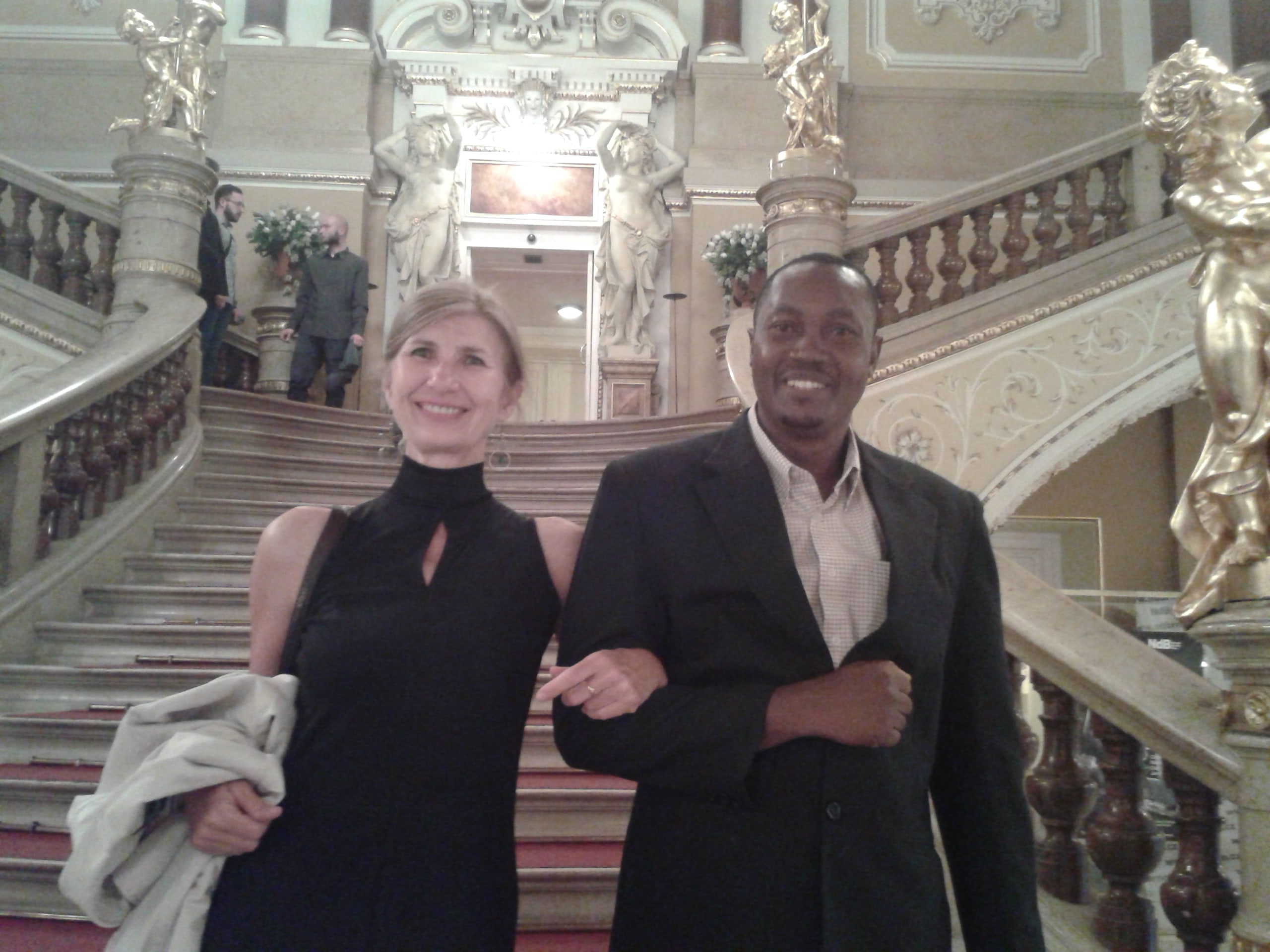 2014 - Ivan's group
"In July 2014 we went to Kenya and Tanzania for a three-week holiday and Bakari organized the whole stay for us. We were a group of 9 people, members of the "Tourist Academic Club" in Prague. Based on our requirements and Bakari's comments and recommendations, we produced a schedule and then he organized our treks, transport and accommodation, as well as services provided by other agencies, e.g. safari. We spent 5 days in NP Mt. Kenya, where we climbed Point Lenana, followed by 2 days in NP Aberdare. In Tanzania we climbed Kilimanjaro – our main goal. Bakari, as a licensed guide organized the whole 5-day trek and lead all of us successfully to the top. We also climbed Ol Doinyo Lengai, the only active volcano in Eastern Africa."